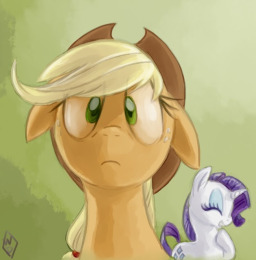 Source
This story is a sequel to I Am Trying to Break Your Heart.
---
When Applejack forgets to get Rarity a present for Hearts and Hooves Day, she figures it can't be THAT hard to get something at the last minute.
Applejack is very, very wrong.
(Art shamelessly procured from the super-talented Whitediamonds, who is rad).
Chapters (1)