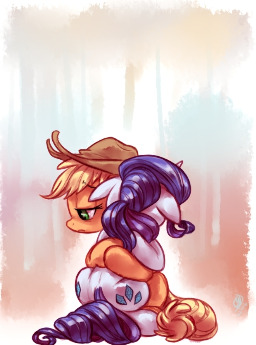 This story is a sequel to I Am Trying to Break Your Heart.
---
Tragedy hurts more when you know it's coming.
---
A shameless Rarijack shipfic, if you haven't figured it out by now.
Cover art used with permission (nay, encouragement) of the esteemed WhiteDiamonds. Go check out her stuff and throw money at her!
Chapters (2)