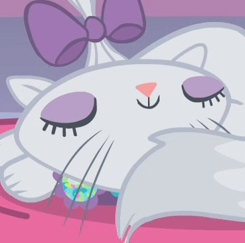 This story is a sequel to I Am Trying to Break Your Heart.
---
There are two types of ponies in the world: dog ponies, and cat ponies.
Anyone with two eyes in their head could easily determine which categories both Applejack and Rarity fit in. But, when Rarity must take a last minute business trip to Manehattan, it falls on Applejack to take care of Rarity's beloved pet, Opalescence.
The problem is, Opalescence doesn't like Applejack.
Opalescence doesn't like anybody.
Chapters (3)