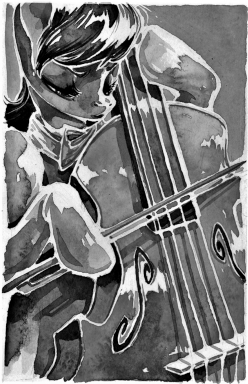 Source
This story is a sequel to A Beautiful Night
---
A standalone story in the Beautiful Night setting - reading the prequel is not required
In the shadow of Nightmare Moon's rule, the ponies of Equestria live in uneasy peace. Vinyl Scratch refuses to accept the new status quo, making seditious films in secret out of a hidden basement below the streets of Manehattan.
Octavia, meanwhile, busies herself with running a successful nightclub, finding audiences for illicit screenings of Vinyl's films, and preparing for the day when they draw the wrong kind of attention.
Vinyl might be willing to die for her art, but Octavia refuses to let that happen.
Special thanks to Pearple Prose, Aragon and Carabas for editing, and Monochromatic for prereading.
The coverart has been altered. Click the link to see the original.
Chapters (3)