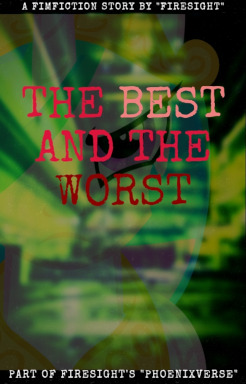 Source
Three days into her latest stay on Earth, Twilight Sparkle is enjoying learning about Europe in the company of her mentor while staying in the nation of Equios, a European microstate bordering Switzerland that functions as Equestria's outpost on Earth.
But when a solemn Celestia wakes her early one morning and asks Twilight to accompany her to a new place a thousand miles away, she will learn that not all is Friendship and Harmony when it comes to humans. That there are some very dark and dangerous events in humanity's past whose nature may rock her to her core. Can Twilight solve the mystery her mentor presents of what happened decades earlier near a town named Pripyat? And can anything be the same afterwards if she does...?
Inspired by the HBO series Chernobyl.
---
Thanks to user Eezee, there is now full text to speech version of the story available with pictures up on YouTube: https://www.youtube.com/watch?v=__0FF-VeXKg
---
Set during FiM season 2, the story takes place in the Phoenixverse of Turnabout Storm and The Lawyer and The Unicorn, but familiarity with those two stories is not required to read this one.
Author: Firesight
Prereaders: AJ_Aficionado, James CyberLink, Silentwoodfire, Denim_Blue
Picture Credit: James CyberLink
---
Chapters (8)