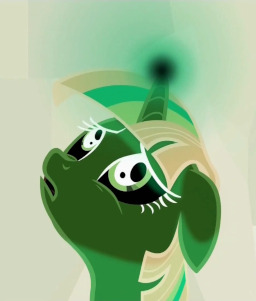 Source
This story is a sequel to Blinking
---
Teleportation. It was the simplest way to get around. But now, many years too late, Princess Twilight Sparkle has learned a horrible truth about her favored spell. She has managed to escape the hell-prison that took the lives of so many of her previous selves, and return to the real world. But now that she's there, she has one thing weighing on her conscience. A single question, begging to be answered...
There are three stories recommended for reading before reading this story. My own story, the original, and the sequel to the original that is the prequel to this one.
I get a bit expositional in this and a tad philosophical.
Happy reading!
Chapters (1)