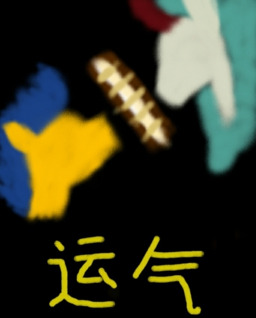 Flash Sentry of the Equestrian Royal Guard has been called many things. Not among those are: intelligent; handsome; destined for better things; good with the ladies. But this year, he thinks that he's found just the right Hearthswarming gift to change all of that. Unfortunately, he's short on time.
More unfortunately, his gift may not be so perfect after all. There are others out there willing to do horrid things to take it for themselves. And Flash's new "allies" may not be trustworthy. It's starting to seem like failing as a gift-giver might be the best fate Flash can hope for.
---
This was written for CoffeeMinion as a part of Jinglemas 2020! For more information about Jinglemas, check out the group here!
Chapters (1)