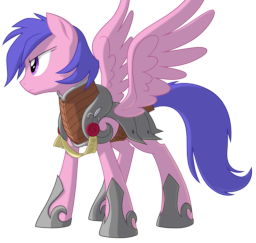 Source
Three hundred years after Luna's banishment, Equestria is at a shaky peace, its borders protected by the Equestrian Armed Forces from several hostile races, from raiding Diamond Dogs to the increasingly aggressive Gryphons. Incidents are many, and tensions rise as the newly unified Gryphon Empire sets its sights on the lands and riches of its pony neighbors.
In this troubled time, a young pegasus orphan named Firefly comes of age. A born warrior, her name will one day be known as not just the founder of the Wonderbolts, but as one of Equestria's greatest heroes...
---
Set in the same universe as the Turnabout Storm novelization but taking place seven hundred years before, this is the story of Rainbow Dash's ancestor, the origin of the Wonderbolts, and the coming of the Great Pony/Gryphon War. Also referenced by multiple stories in the Gentlemanverse.
---
Writers: Leo Archon and Firesight
Prereaders: AJ_Aficionado, SilentWoodFire, JamesCyberlink, Denim_Blue
Cover Art by Equestria Prevails, classified as creative-commons/share-alike: http://equestria-prevails.deviantart.com/art/Firefly-351657539
Chapters (35)