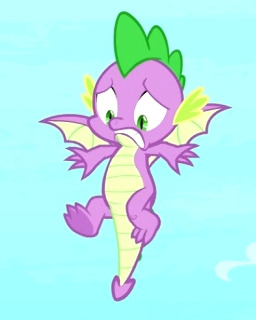 Source
(Collab with yodajax10 who suggested the idea. Takes place during and immediately after the events of "The Mean Six".)
When Twilight starts to pack for a camping trip with her friends, Spike volunteers not to come along and instead stay behind and manage the school and Twilight's castle.
However, the little dragon is crushed when he finds out that Starlight will be going on the camping trip as well. All alone and with no friends to spend the weekend, Spike isn't sure what he's going to do.
That is, until he gets an idea and writes a letter to Princess Luna. Now, Spike will spend the weekend with two very special (and very familiar) guests. And they'll be more helpful than they might suspect.
Chapters (1)