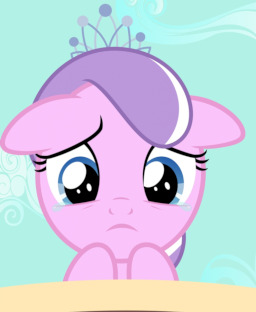 Source
Hearth's Warming is usually a happy time of year, especially for school aged foals. But for Diamond Tiara, the holiday is just a reminder of her home life, stuck between an always working father and a mother that constantly berates and heckles her.
While attending a Hearth's Warming party hosted by Princess Twilight, Diamond finds herself growing jealous of the family her new friend, Apple Bloom has. And when Apple Bloom reaches out to a friend in need, it doesn't take long for the subject to turn to family.
But both fillies will be quite surprised by what they learn about the other, and little will they realize just how fortunate they are to have each other.
(Takes place in the background of "A Hearth's Warming Tail". Proofread by Smity1038 on Deviant Art, and proofread and edited by deadpansnarker on FimFiction.)
Chapters (1)