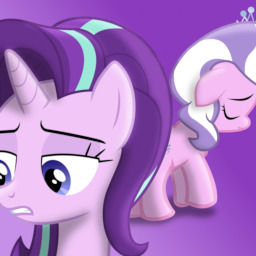 When Starlight Glimmer feels left out as everypony else spends time with their little sisters, she seeks someone of her own to bond with: Diamond Tiara. And apparently, they share a lot more in common than either of them had ever realized.
My tags: Uplifting Heartwarming
Comedy tag is for light comedy, as it is not the main focus.
Vectors: Starlight , Diamond Tiara
Chapters (1)