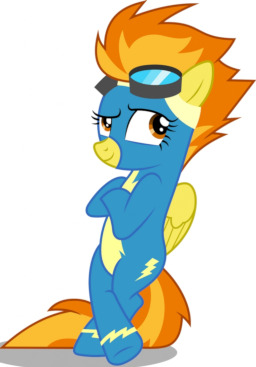 Source
(Story idea requested by superfun. Takes place before the events of "The Last Problem" for obvious reasons.)
There can only ever be one captain of the Wonderbolts, that's a rule that everypony knows. In order for a new captain to take over the old one must either die, retire or step down. Such is the situation that Spitfire finds herself in.
With Rainbow Dash poised to take over as captain and lead the Wonderbolts into a new era, Spitfire grapples with her decision to retire from the team she's lead for so long. And as she prepares to hoof over the reigns she starts to reflect back to her younger days.
Spitfire will recall all the ups and downs she's had as captain and how she even rose to the rank in the first place. After all, a mare like her being in charge of the greatest performance flyers in all of Equestria comes with a lot of memories.
Chapters (1)