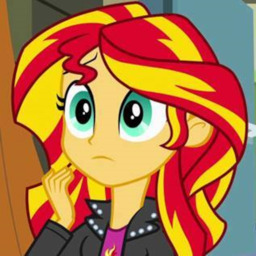 This story is a sequel to Twilight's Terrifying Traps
---
A week has passed since all of their counterparts came over from the other side of the portal, and Sunset's friends are starting to get back to a more relative state of normal. It's not perfect, but then again, neither is life. However, an off comment from one of Sunset's friends prompts her to ask Twilight to help her set up something special to help their friends with getting past the events and the consequences thereof.
Who knows what they'll do after though. If it goes over well enough, she might even have some others meet with themselves.
---
And here we are, adding another addition to the story I never thought would actually be turned into a series that you can find (HERE). I know it is stated in the previous story's description that I was going to release a collection of short stories, but I realized that it would be better to tie them all into a third installment instead and add a little more to the plot while I'm at it.
I know, hard to believe. This is me after all.
But worry not! This little story is designed (and hopefully won't fail) to answer a lot of the little questions that popped up in the comments of the prior two. That being said, I would recommend reading them first, as it would probably aid in understanding what the ever living Tartarus is going on.
Please enjoy the story and remember,
May comedy guide you.
Chapters (14)