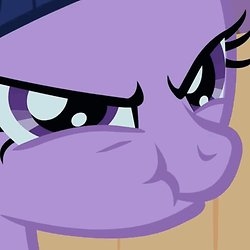 This story is a sequel to Beating Yourself Up Over It
---
When Twilight's friends had gone through the portal to 'talk' with their counterparts, things ended up going in a direction that was not quite what they had intended. Okay, it went mostly the way some of them had expected, but there were exceptions in a few cases.
They thought that it was all planned out perfectly. Twilight gets distracted by, as Rainbow put it, the super nerd project of the century. Then, they sneak over, teach them a lesson, and sneak back before she's ever done having the time of her life, and they sit there as she says words that would fly entirely over their heads in her excitement. They even timed it so that it was during a time Twilight would be preoccupied with princess work and would want to jump into the project even more.
As they came back through one by one, however, her friend's all soon learned that they weren't as sneaky going into the portal as the five thought they were.
---
This little story was written as a Sequel/Side Story to "Beating Yourself Up Over It," and originally intended only to be a single chapter. However, I found that putting all of them into just one section would make a massive info dump. Not wanting to intimidate anyone who likes to read casually, or dwarf the other side chapters I planned on writing, I decided to move them to a separate story entirely. I still plan on releasing that collection at a later date, and it will probably have a similar title to the original.
So please, enjoy the side of the story taking place on the other side of the portal, and this one as well.
And remember, comments usually fuel my writing.
5/24/18 Edit: I thought I finally escaped you Feature Box... but no, you have claimed yet another story of mine.
Chapters (6)