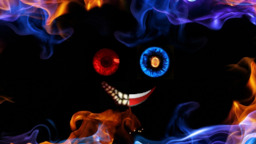 Dark pasts haunt all. A man with such a dark past and unforgiving future, lands in the colorful land of Equestria, where he figures out the dark truths of his past and kind friendship along the way.
Is he a peaceful man, or a fire breathing demonic monster? A friendly human, or a slayer of gods and sower of destruction? Will he find peace and friendship or painful memories and cruel foes?
Aldon is ripped from his own world, in the most controversial way: death. He is tasked with helping and protecting the new world he lands in, but will he be seen as a monster or friend?
Original character and his background and story is mine, but MLP and such is property of respected authors and affiliates.
Chapters (25)