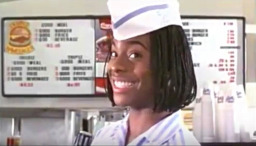 "Welcome to Good Burger, home of the Good Burger. Can I take your order?"
During one of her experiments with the mirror, Twilight accidentally teleported Ed from his world to Equestria. While Twilight figures out a way to send Ed back home, Ed decided to work at the Hay Burger as a volunteer to do what he does best, taking orders and serving food for the customers.
What could go wrong?
---
5/1/16 - Featured! Thank you guys so much!
Chapters (1)