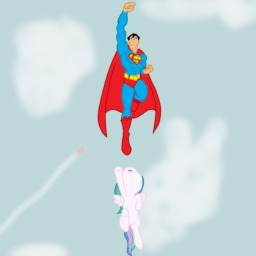 He wonders, not for the first time, if what he does for us even matters. No matter what he does, he just cant seem to do enough...and he wonders if we would be better off without him. She will be his second sun, the light of his life, she is worth it.
She finds herself in a world not hers, surrounded by creatures not like her. She doesn't know anything about herself, or her past. She sees him, and she knows that he needs her now as much as she needs him. He will be her guardian protector.
Inspired by Tatsurou's Pwnyverse.
Cover art provided by Votederpycausemufins.
Chapters (9)