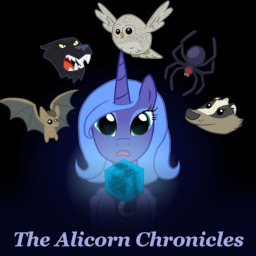 Source
Years ago, Elfangor found Luna on an alien ship as a foal. He raised her as his own.
Now she must protect Earth with her new friends; Jake, Marco, Cassie, Tobias, and Rachel. They can trust nobody, not even their own families.
This is a crossover with the book series The Animorphs.
Inspired by Tatsurou.
Art by Votederpycausemufins.
Warning: the gore tag is applied for a reason. If you have read the books, you understand.
Chapters (1)