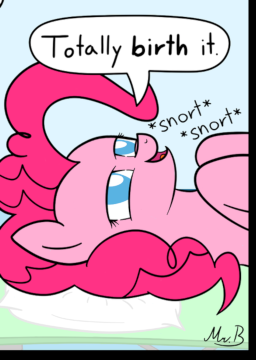 Nobody likes visiting the doctor's office. Always telling you you're not healthy enough, have to go on a diet, eat less snacks and so forth. Not so with Pinkie Pie! She's been ready for this. Has planned for years for this special moment. Now, it all comes down to this.
What is taking the nurse so long!
Story inspired by mrbastoff's comic, which is used for the cover art. Check it out and his other stuff for some fun art. Editing done by my friends bathroomstahl and Meridian Prime, you guys rock! Pre-read by Foals Errand and Zomg. Cheers!
Chapters (1)