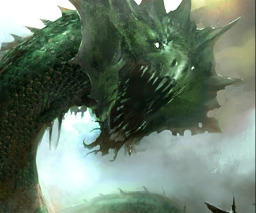 "Father…" Adagio whispered. "Please spare them?"
The mountainous digits closed down around her. But she did not swim away. She stared back up into those ageless yellow eyes with nothing but fear and respect. Before his fist closed around her, he whispered back.
"No."
---
Now being proofread by the wise and ever-present Idsertian, who's patients for my idiocy transcends history and the world.
Rating changed to "Teen" because reasons.
Inspired by multiple failed ideas in the past.
Enjoy!
Chapters (9)