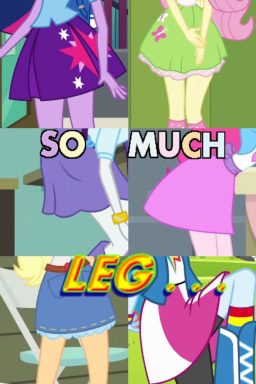 Hoofenmouth is starting out at a new school. Cool. The students there seem nice. Cool. Typical day for the first day, nothing to write home about. Cool.
But Hoof sees that a large number of girls in the student body—damn near all of them, in fact—are wearing short skirts or dresses. And seeing this makes the troubled boy perpetually horny.
Not cool.
Hopefully, Hoof's problem won't be too bad. Or at least won't come too quickly . . .
FEATURED ON:
5/17/2015
5/18/2015
AWESOME!!
Rated "Teen" for some naughty thoughts and heavy, heavy implications of premature ejaculation and masturbating.
Chapters (1)