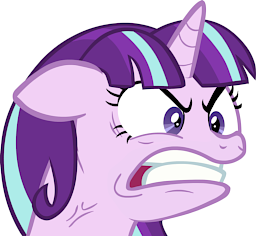 Starlight Glimmer has worked hard to bring about her vision of perfection. Molding ponies to fit where they were supposed to and making them happier for it. Pity no one told her that when they made the Great and Powerful Trixie, they broke the mold.
Twilight Sparkle and her friends were not the first ponies to stumble upon Starlight Glimmer's utopia. They weren't the first ponies to rock the foundations of her perfect society, when they rejected Starlight's vision. Yes, they might have been the ones to shatter her vision, but the cracks were formed well before then...
...By the most annoying, abrasive, infuriating, stubborn, arrogant hero the world has ever seen.
When the Great and Powerful Trixie rolls into town she's gonna put on an unforgettable show. Whether you like it or not.
Chapters (8)