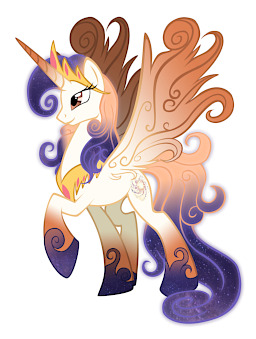 Source
This story is a sequel to The Library of Discord
---
As Queen of an entire universe, Galaxia's role is to create and set in motion as many planets as possible. This leaves little time to spend on the individual souls that live on those worlds. However, when she is presented with a soul that has yet to select a world after a vast amount of lifetimes, she decides to try something different: do everything in her power to find a place that the soul will want to stay indefinitely.
Editing help from Soge, Amphicoelias, Starscribe, InquisitorM, Jane, and Devas.
The sequel to this story is also a sequel to The Library of Discord.
Chapters (6)