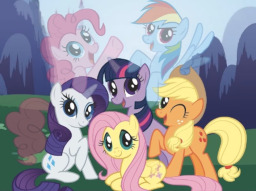 ...or, the season 3 finale, if it had been written by Joss Whedon, only partly in the style of Cormac McCarthy but with more grammar and punctuation.
This is a sad story with no character development and nothing much to say. You should probably read one of my other stories instead. If you read it, read it with dark text on a white background; explanatory spoilers are in white text.
But you shouldn't read it.
Chapters (1)