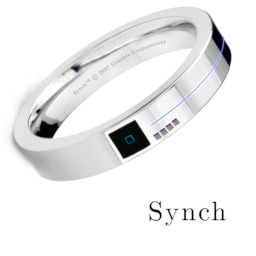 WARNING TO ANY NEW READERS: Sorry, I'm the least happy with this story even though it is my first. Think of it as my practice. I need some time before I can fix this story and make it worthy for reading. Thank you for your patience. Estimated time of fixing: 3 months ~1 year. Apologies for any inconvenience.
A new system is taking the modern human society by storm. Synch is a device that interfaces with your brainwaves to centralise your entire tech.
Smart phone? Internet? Computer? Heads Up Display?
All there in your personal world-view.
When Synchrony, a program compiled by a mysterious creator on the extranet, allowed people with Synch gear to live in a world built from their subconscious (or so it was postulated), it caused ripples like a pebble thrown into a pond.
Many used Synch as an escape from the real world, a break from reality.
Unfortunately for one human though he is about to have a never-ending vacation.
Set after Season 3 Episode 2
This story is also recently tagged dark due to the nature of the story progression (there is exploration into death and such).
This is also one of my first attempts at making a proper story and I'd definitely would welcome any feedback and improvements will definitely show up in future chapter releases. Please, please, please if you're thinking about down voting this story, give a reason in the comments so I can make adjustments if it is something I can fix.
It's also a bit of a slow start. Forgive me for that.
Also I have planned this story to be ~150k words that may change but that should give an idea of how fast this story will move.
Also as a side note to new viewers, there will be active editing of the story as I write it. Tags in stories with (rev1) (rev2) are meant to match up to the intended changes to the chapters, there may be discontinuities and I will strive to address them.
Also decided to put an Alternate Universe tag as this story may diverge from the main series. Also, if it was otherwise unclear this is a science fiction/fantasy match up.
My first 100 likes and faves, aww you guys are too sweet!
Chapters (100)