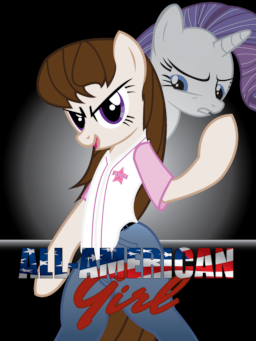 Sex
Gore
Adventure
Alternate Universe
Dark
Human
Thriller
---
This story is a sequel to
Kind Hearts & Coronets
---
"My name's Daisy Jo Martinez. I was born – or so my birth certificate says – on March 30, 2012. I'm married with two kids, my husband's a Naval officer. I'm originally from a town just outside of DC called Winchester, Virginia – apple capital of America, yay, go me. I'm a Republican – that tends to shock a lot of people – and I'm a practicing Catholic – and that tends to shock more people than the first, and like I said, I'm married – I think people start passing out at that point. I've lived a happy, charmed life and I'm proud to be an American.
"And as you can also see, I'm a pony. Well, physically anyway."
====
The main story of The All-American Girl Saga.
Selected as "Humans Aren't Bastards" Group's Mods' Choice July 2013