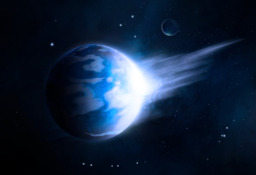 Source
"I have sworn upon the altar of God, eternal hostility against every form of tyranny over the mind of man."
-Thomas Jefferson
Three hundred years ago, Equestria tried to assimilate Earth.
They failed. They fled, rather than face justice.
We moved on. We conquered the stars, we made a civilization that spans across the infinite void. We built true harmony between species.
We thought we'd seen the last of Celestia, but as a desperate mobile colony on the fringes of known space came to discover, we were wrong.
It is time to finish what was started by our forefathers.
Based on TCB: Not Alone, by Starman Ghost.
EDIT: Following Starman Ghost's deleting of Not Alone, I've replaced the above link with one leading to a PDF file uploaded to mediafire.
EDIT (14/04/2014): The character of Evening Star was originally created by Starman Ghost. I am using her without his permission.
Chapters (2)