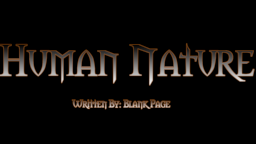 I still can't believe it all started with a family camping trip gone wrong. One moment I was enjoying my time with my parents and brothers, then next thing I knew I was stranded on a world full of magic and mythological creatures. In one day, I went from worrying about the upcoming calculus test to worrying about my next meal. I remember how the only thing keeping me going was the hope that I might find a way home. Little did I know that some deities had other plans in store for me.
I remember all the promises I made, both those kept and betrayed. I remember the friends I made on my little adventure; the same friends I threw away when everything came crashing down. Oh, the memories I made... Oh, the memories I am now forever cursed to remember.
I suppose this is a just punishment. My only regret is that my friends may never hear my side of the story.
---
Set between Seasons 2 and 3 // Some deviations from canon post-season 2 due to when this was originally started.
---
Pre-read, Cover art, and Audio Reading provided by: Skijarama
Chapters (32)