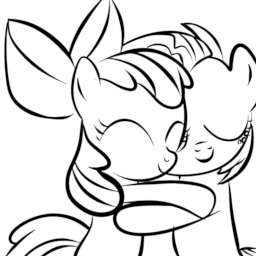 Source
Apple Bloom shared everything with Babs Seed. She was her confidant, her best friend, and closest cousin.
And, one night, one small talk changed everything.
---
A birthday present for the wonderful Babs, because she deserves it.
Thanks to TadStone for the preread and KevinLTK for edits. You're both awesome.
Chapters (1)