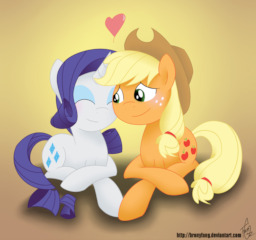 Source
Applejack agreed to leave Rarity for a single day, since Rarity needs to prepare a new fashion line. But in silence, she loses her inspiration.
---
This story is for a friend of mine. She's silly, awesome and bestinastes (Shut up. It's a word.) all around.
Also, this story is a side story to Home is Where the Heart Lies. Her universe and her OC.
Chapters (1)