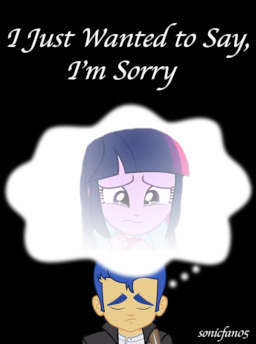 Spoilers to those who haven't seen Rainbow Rocks yet!
After the defeat of the Dazzlings, Flash Sentry felt guilty for the cruel things he said to Twilight during the Battle of the Bands competition. He wanted to apologize to Twilight, but his guilt and not knowing how make an apology approach is what holding him back. When he heard that Twilight is once again leaving from Canterlot High, Flash knew that he must speak to Twilight before it is too late!
My head-canon of what happened sometime before the end of Rainbow Rocks.
Chapters (1)