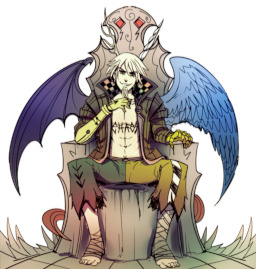 The villains of Equestria are tired, tired of losing. So Discord in all of his brilliance set a fail safe, if he were to lose a clone of him was to find the being closest to him in terms of chaos, and give that being his powers, memories and good looks. To create Chaos and recruit allies. He found me.
Original posted 10/9/2014
Popular List 10/9/2014
Feature Box
Set after the Season 2 premiere.
Note; Discord looks like the Discord from the show, while everything else is anthro.
Chapters (3)