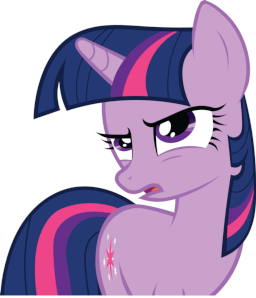 Twilight is an expert when it comes to magic. Everypony knows that.
What they don't know is, that doesn't include knowing how to heal burns, sew tissue back together, reduce swelling, fix broken and/or dislocated bones, deliver babies, hoof out shots, cure cancer, use lab coats, walk around with a cane - you know, doctor stuff.
However, that doesn't stop them from coming in and asking for help.
---
Featured on October 16th... really?
Short review by Singularity Dream
---
This fic is a kind-of sort-of parody to the many fics that include curing the many misfortunes/illnesses via Twilight Sparkle.
I am writing this in an attempt to get my inspiration back up at full speed. If this does well, I may do more.
Also, for me to get better development out of this, and because it fit, I'm using unicorn Twilight instead of alicorn
Chapters (5)