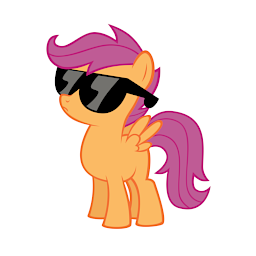 Almost everypony in Ponyville knows about Scootaloo. She lives with her Aunt Ditzy and her Cousin Dinky and is one third of the trio of terrors that are the Cutie Mark Crusaders. However, almost nopony knows who Scootaloo's mom is. When her mother finally comes home to Ponyville, Scootaloo doesn't want anypony to find out and her friends are determined to learn why. They discover something they never suspected...
Scootaloo's mom is awesome!
And that is exactly the problem.
Chapters (1)