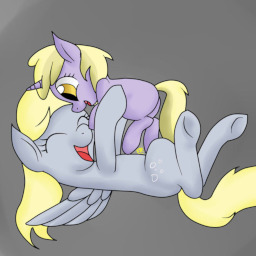 Source
Dinky Doo asks her mother a question.
Derpy Hooves finally reveals a truth.
Story collaboration with Rootbeer Dew, who helped to write up the ending.
Picture by some guy on Deviantart. Doomcakes, I think it was? XD
Popular Section! 5th July, 2014, Saturday! Thank you everyone!
UPDATE - There is a sequel to this story! To read the sequel, look up TheMyth, and his story 'Where Is The Love?'. This is the official sequel that I gave him permission to write up. Thank you everypony for your views and support! You guys and gals helped to make this a special story!
Link to the sequel! Where Is My Love?
Chapters (1)