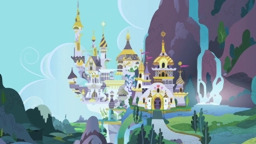 This story is a sequel to Storm on the Horizon
---
Story 4 of the Savage Skies series.
It is well-known that the brighter the light, the deeper the shadow. Princess Celestia is unquestionably Equestria's brightest guiding light. Unfortunately, two ponies must deal with the very deep, very dark shadows that she casts.
Dawn Lightwing has overcome many trials since moving to Ponyville. However, his past and the ponies that haunted it are not as far behind him as he would like to think. Whether he likes it or not, his enemies, who draw their hatred from their irrational reverence for Princess Celestia, have found him again and he must struggle with the fact that his mere presence could a threat to his friends and his new family.
Twilight Sparkle must deal with a different shadow as she travels to Canterlot in order to learn more about the mysterious Eyes of Nightmare, as she must contend with the Noble Court, who live in the shadow of the Royal Palace itself, its members planning to use Twilight and her friends to advance their own ambitions, stopping at nothing to have her under their influence.
Thankfully, neither of them will have to deal with these obstacles alone.
However, something even more dangerous is stirring. Dark matters are afoot.
The series begins with Foal of the Forest.
Now with a TV Tropes page.
Chapters (20)