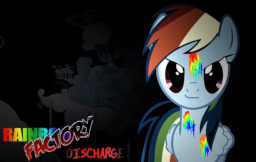 What will happen to Scootaloo, will Rainbow kill her, find out here.
This is the story of what happens after Rainbow Factory, of what happens to Rainbow Dash, and the way the horrors Scootaloo experienced, changed her.
The original story RAINBOW FACTORY is not mine, this sequel is unofficial, All credit for the story this is sequeling goes to Aurora Dawn.
Chapters (5)