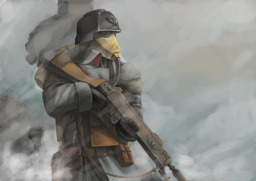 Princess Celestia and Princess Luna are leading together a combined Army of several different equestrian Races against an supposedly terrifying and unfeeling Enemy.
What kind of Threat are our beloved Princesses are really going to face?
A Warhammer 40K/MLP:FIM Crossover.
Special Thanks goes to ARchy4288, Tyrannosaurus_Tux and AlicornPriest for Editing, Proofreading and otherwise helping.
I can only recommend those guys.
A Tipp: Listen to this Song here while reading the last Part.
Chapters (1)