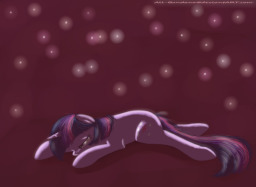 It's over. She's been with Celestia for years. She's absolved Luna of her crimes. She's been instrumental in defeating Sombra, and has revealed a Changeling invasion. She's even helped in reforming Discord. And now, her time is over. In the time that she's had, she's tried to do her best. She's tried so hard to live up to what other ponies expect of her.
And they were happy with how she was shaping up.
They wanted her to succeed.
Now all they want is to see her dead.
---
Story has been pre-read or otherwise edited by these fantastic ponies people:
Blood Lord
Ecstatic
seeker9709
PsyonicG
Chapters (5)