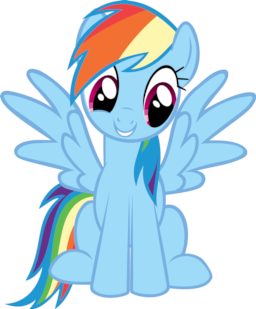 Source
WARNING Anon in Equestria [HiE] You X Rainbow Dash.
You are Anonymous the lone human in equestria. Rainbow Dash picks you up for a picnic with the main six, shenanigans ensue...
After several request, here it is. No Rainbro, simply Rainbow Dash.
Story number nine in the Heartwarming Moment Series.
Who's next?
Chapters (1)