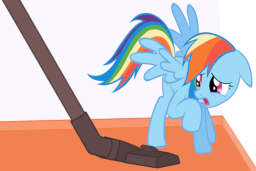 [Second Person Narrative] [Features ponies and Vacuums]
You're trying to tidy up your mess of a house. Unfortunately for you, a certain multi coloured friend of yours is in the way of that.
Just a small one shot fic to brush up on my skills. Written for the fun of it with no real explanation to anything.
Chapters (1)