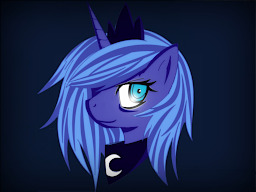 (Takes place some time before the pilot episode)
(Second Person, You X Luna)
You are, Whiplash, the little known god of metal and typical mischief maker. And one fine day, you catch Celestia in a bad mood.
So what does she do?
Why, what she always does.
Send you to the moon.
Chapters (6)