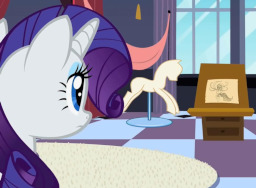 (First-Place Winner of Everfree Northwest 2013's Iron Author Contest, now in original and Hyper Drive versions! The latter should prove even more enjoyable if you've read Issues 5-8 of the IDW MLP comic.)
It's Nightmare Night once again, and Rarity has a plan for Princess Luna.
All she'll need to carry it out is one of Princess Celestia's most prized possessions.
Chapters (2)