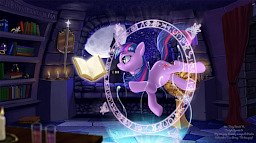 Source
As far as demons go, Morpheus is fairly standard. He plays tricks on your dreams, perhaps drives one or two mortals mad... but when a demon is summoned with their True Name, they are spiritually bound to obey their summoner. Usually this is not a problem, as it's usually something fun that Morpheus can get behind. Sabotage, assassination, diabolical masterminding... actions with consequences that will damn his summoner for all eternity. This time, though, he meets a creature so colourful and innocent-looking, he's almost insulted.
She'll give him the order to begin World Domination, right?
Aaaaaaany day now.
Additional tags: Demonology, Demons, Demonic, Devilish, Dark Dank Demon.
Practically everything I make has some pun in it. Biology. Pun in it squares.
Rated Teen for mention of dark stuff. A story that tries not take itself too seriously. This is also going to be a short one, probably only about four chapters long.
Chapters (14)