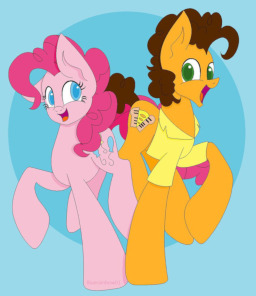 Source
When Cheese drinks, he would drink, hardcore.
So Cheese finds himself in the middle of a small town named Ponyville, not knowing how he got there.
His thoughts travel to a certain pink pony with the messiest mane in the world.
For some reason, even though he's never met her, even though this happy pony probably doesn't exist, he thinks that she is pretty cute.
-
NOTE: It's in AU because Pinkie and Cheese didn't meet like this, and Pinkie is not an oblivious pop star. x3 (Unless it turns out she secretly is o-o)
Chapters (1)