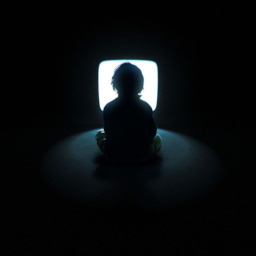 "Alright, starting today, I'm going to start journaling this stuff. Maybe I'm overthinking it and I will just come off as a raving lunatic, but I'm sure I'll laugh about it later down the line."
A young, anonymous high school junior revisits an old show that he used to watch as a kid. It was one he used to watch near religiously, to the point that television was banned from the house. After reconnecting with cable, he finds the show once more. However, even his nostalgia couldn't make him sit through a kid's television program all over again.
Yet, ever since rediscovering it, he finds that it's been popping up far more in his life than he realized. What was first thought of as an aggressive marketing campaign changes when the show appears to be communicating to him. Join our journalist as he finds himself stalked and hounded by My Little Pony: Friendship is Magic, the Animated TV Show!
Author's Note: Now for something completely different! I had the urge to write a sort of mystery, almost meta-style narrative. I also wanted to try out a first person story. I already write myself into things anyway! *ba dum tss*
Chapters (11)