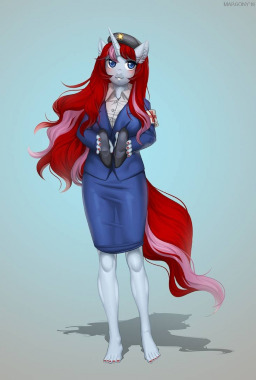 If you make it this far, you want to find out what? First off, please toss away your own personal canon temporarily and just think this canon out.
What if?
Celestia and Luna's so-called retirement from ruling Equestria was a sham, and they never remained in silver shoals (the only time you saw them there was during the last problem).
What if?
Their another reason for saying they retired to silver shoals? (It was a cover story)
What if?
They never planned to hand Equestria over to Twilight Sparkle, or it was only temporarily (how about for three hundred years give or take a hundred years), and Twilight Sparkle never knew of this wrinkle (because they want her to rule as the ruler of Equestria without worrying about their return).
What if?
Now we are getting into Generation five with the breaking of the three crystals.
What if?
The three crystals only shattered because Celestia and Luna failed to return after three hundred years to rule Equestria once again. Slowly each pony breed started to mistrust each other because they didn't know why the three crystals broke (it was easy to blame each other for them).
Now Sunny Starscout and her friends are about to learn the answers to some of those what-if questions. There is a legend about an ancient ruin of a grand castle somewhere in Bridlewood forest; it is said to be guarded by three ancient unicorn spirits.
Chapters (15)