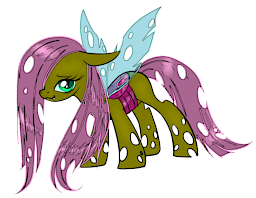 Source
This story is a sequel to Right
---
It's been a year since the changeling invasion of Canterlot, where Twilight Sparkle discovered Fluttershy's true nature. Since then, the shy pegasus has been more isolated than usual, scared of what may happen if anypony else were to find out what she truly was: a changeling raised by ponies since she was a foal.
After much poking and prodding from Twilight, she decides that she'll tell the other element of harmony bearers all at once. When her friends all arrive, and Fluttershy reveals her true form, the two find themselves under attack by their friends. Fluttershy and Twilight escape at the last moment, not entirely sure what just happened, and find themselves in a forest that neither pony recognizes, with no way of getting home that they can see.
They are totally alone. And totally lost.
Chapters (2)