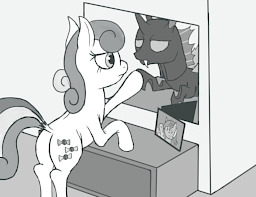 Source
Bon Bon has been deeply in love with Lyra for almost as long as they have known each other. Every day is a blessing for the two lovers. But as Bon Bon starts to feel under the weather, will Lyra uncover a dark secret that will rip the two mares apart and leave only hate, sadness, and fear in it's wake?
The story continues in 'Life, Lies, and Love'
### Note ###
The story has undergone it's first ever proof-read and edit, to hopefully fix a lot of grammar and typos. Thanks goes to KiroTalon and Ivo for all their help with this.
Chapters (5)