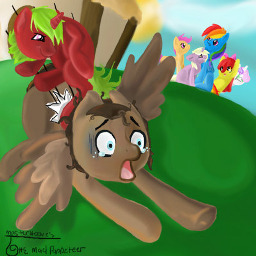 After fading away in an unfortunate death, a lonely soul will once again split apart and finally be met with the company that it graciously desires. But will this particular company prove to be both tolerable and worth caring for? Stay tuned!
Evolutionary chain:
What-if scenario ====> Non-canon filler ====> Developed story
This story is in no way tied to Cuatro.
Disclaimer:
My Little Pony: Friendship is Magic is copyright of Hasbro
Bleach is copyright of Tite Kubo/TV Tokyo
Special thanks for the new cover art goes to TheMadPuppeteer of deviantART
Chapters (39)